1. Remove excess hair, fur or feathers from affected area.
2. Adjust spray nozzle and saturate the affected area. If dressing is required, saturate with ArmiVET® Topical Wound Care at each dressing change.
No rinsing is required.
Faster healing is achieved when wounds are cleaned and maintained moist.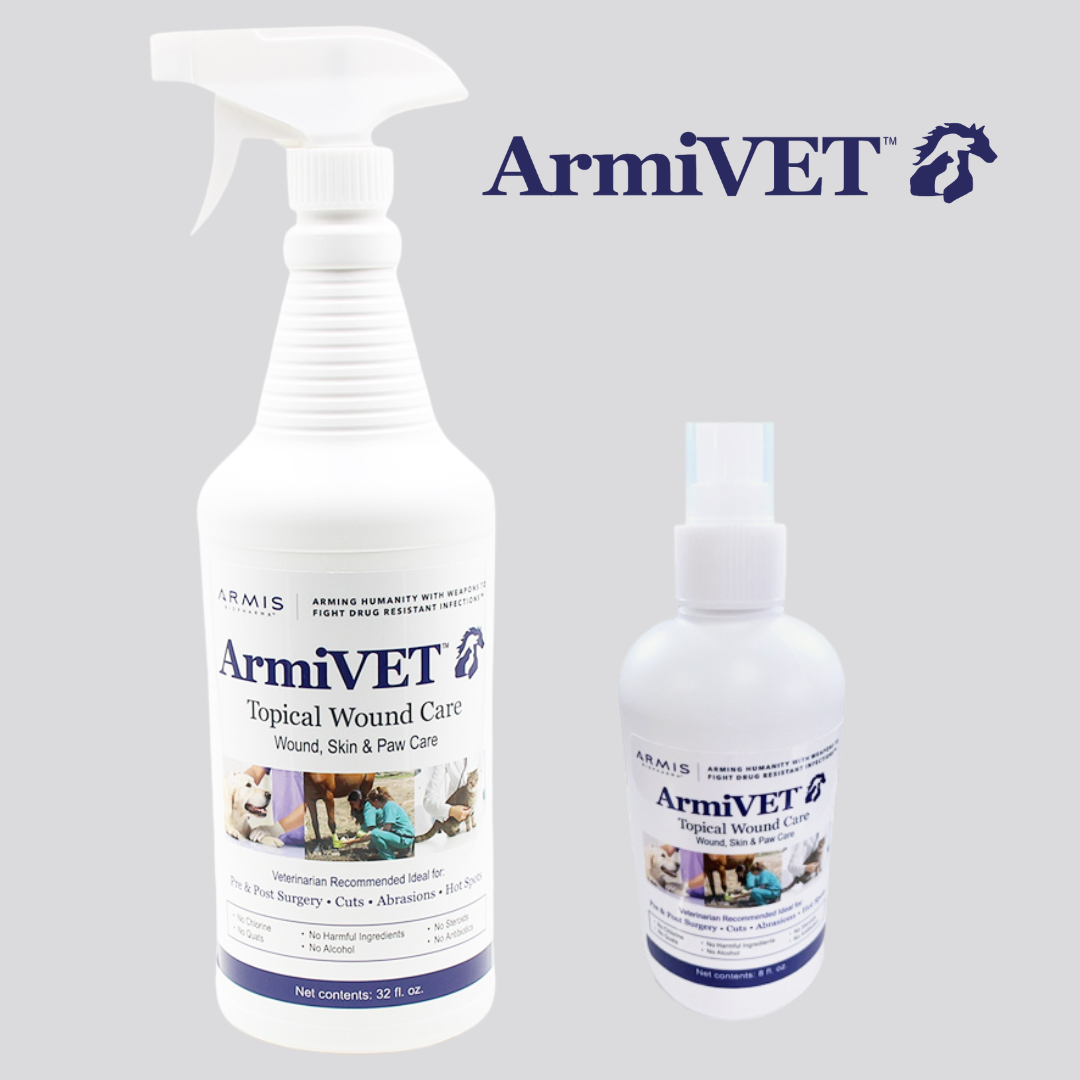 Storage: No special storage considerations.
Disposal: No special disposal consideration required.
Preservatives: Acetic Acid, Hydrogen Peroxide
Ingredients: Purified Water, Stabilizer
User Precautions: For external use only. Not for injection.
FOR ANIMAL USE ONLY. NOT FOR HUMAN USE. KEEP OUT OF REACH OF CHILDREN.